" After the operation my heart will become erased, and I will miss you, in the morning, in the morning." ~anika moa
Anika Moa is a fabulous singer from New Zealand whose second album, "Stolen Hill," was released in NZ while I was living there and made quite a stir. Of course I bought it, and I fell in love with it. I think I blogged about it from NZ.
I watched 2 movies today that I Netflixed and hadn't gotten around to watching yet. They were
In America
and
Whale Rider
. I highly recommend both.
In America
is simply beautiful.
Whale Rider
made me ache for New Zealand. It reminded me how much I love and miss the land, the culture, the Maori language, the accents, everything. I want to go back. Keisha Castle-Hughes looks so young in the movie; I still can't believe she's pregnant now.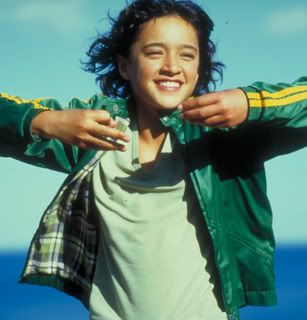 I have a thing for accents. I love them. And New Zealand and Irish accents are my two favorite accents in the world, so watching those two movies today (one from Ireland, one from NZ) was perfect.
I head back to Richmond tomorrow. Not really looking forward to it.